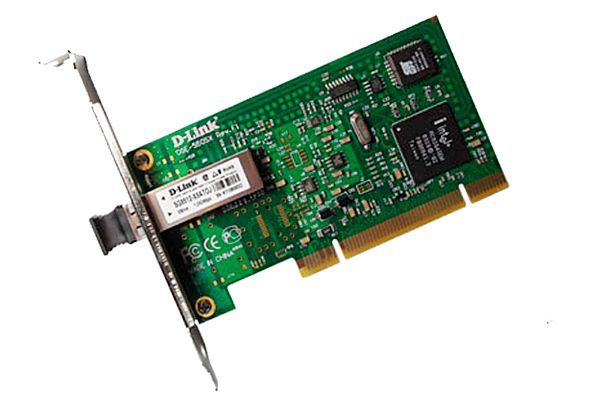 DGE-550SX
Projektideks
Gigabit Fiber Server Card
Kust osta
Kirjeldus
Reliable Fiber Connection
This card allows you to establish a secure fiber link for your server. The card serves well in high electro-magnetic interference environments, providing a multi-mode fiber cable distance of up to 550m to the
switch.
High Performance
The card uses the Bus Master mode to transfer data directly to/from the host at multi-megabits per second, bypass the host CPU to alleviate its workload. Running at 2000Mbps full duplex, it provides the ideal speed for very fast server access from workstations.
Flow Control to Minimize Packet Los
The card's embedded IEEE 802.3x Flow Control allows the server to directly connect to a Fast Ethernet switch for fast full-duplex, reliable data transfer. The card senses when the switch buffer is full, it pauses transmission to prevent buffer over-write to minimize loss of data when transferred over the network.
VLAN to Improve Performance and Security
The card provides on-board screening of VLANs Tagged Ethernet frames, allowing your server to be configured with a VLAN-supported switch. Consequently, your server can be part of a VLAN
network, where domains are segmented up to enhance performance and security.
On-board IP header and IP checksum
IP header and IP checksum of IP network packets are done by the chipset. In Internet, Windows and Unix environments, this serves well by offloading the host's overheads to enhance the network performance.
Põhiomadused

Füüsilised parameetrid