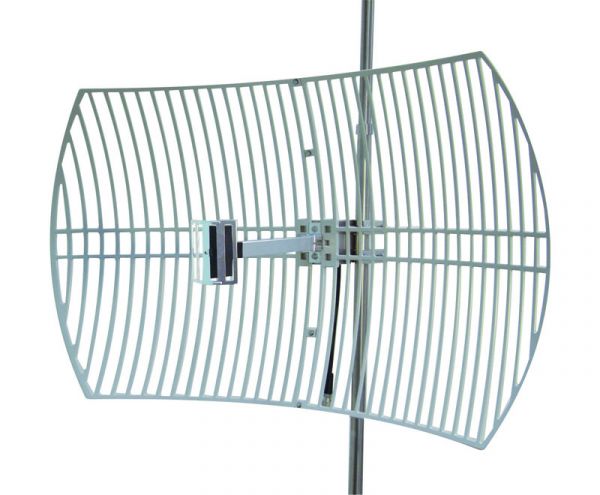 ANT24-2100/B
EOL EOS
Outdoor 2.4 GHz High Gain Directional Conner Antenna
Where to buy
Description
The D-Link ANT24-2100 can be used to improve the transmission rate and extend the transmission range of your wireless LAN device operating on the 2.4GHz frequency range.
The antenna provides extended coverage for an existing 802.11b or 802.11g wireless local area network (WLAN). Can be installed to a device equipped with an N Type connector.
It provides a very high Gain of 21dBi to give you an extended operating range. To achieve a desired operating range and transmission rate, antennas of the same Gain (21dBi) should be installed at both the transmission and reception ends. Transmission distances can vary according to the transmission speeds.
General features
Connector
• N Jack
Frequency range
• 2.4 GHz ~ 2.5 GHz
Gain
• 21 dBi
VSWR
• 1.5 (max)
Polarization
• Linear, vertical
HPBW / horizontal
• 5°
HPBW / vertical
• 8°
Impedance
• 50 Ohms
Power handling
• 50 W
Physical parameters
Weight
• 1.4 kg
Survival wind speed
• 180 km/hr
Operating temperature
• -40 to +70 °C
Humidity
• 100% @ 25 °C
Order info
ANT24-2100 Outdoor 2.4 GHz High Gain Directional Conner Antenna